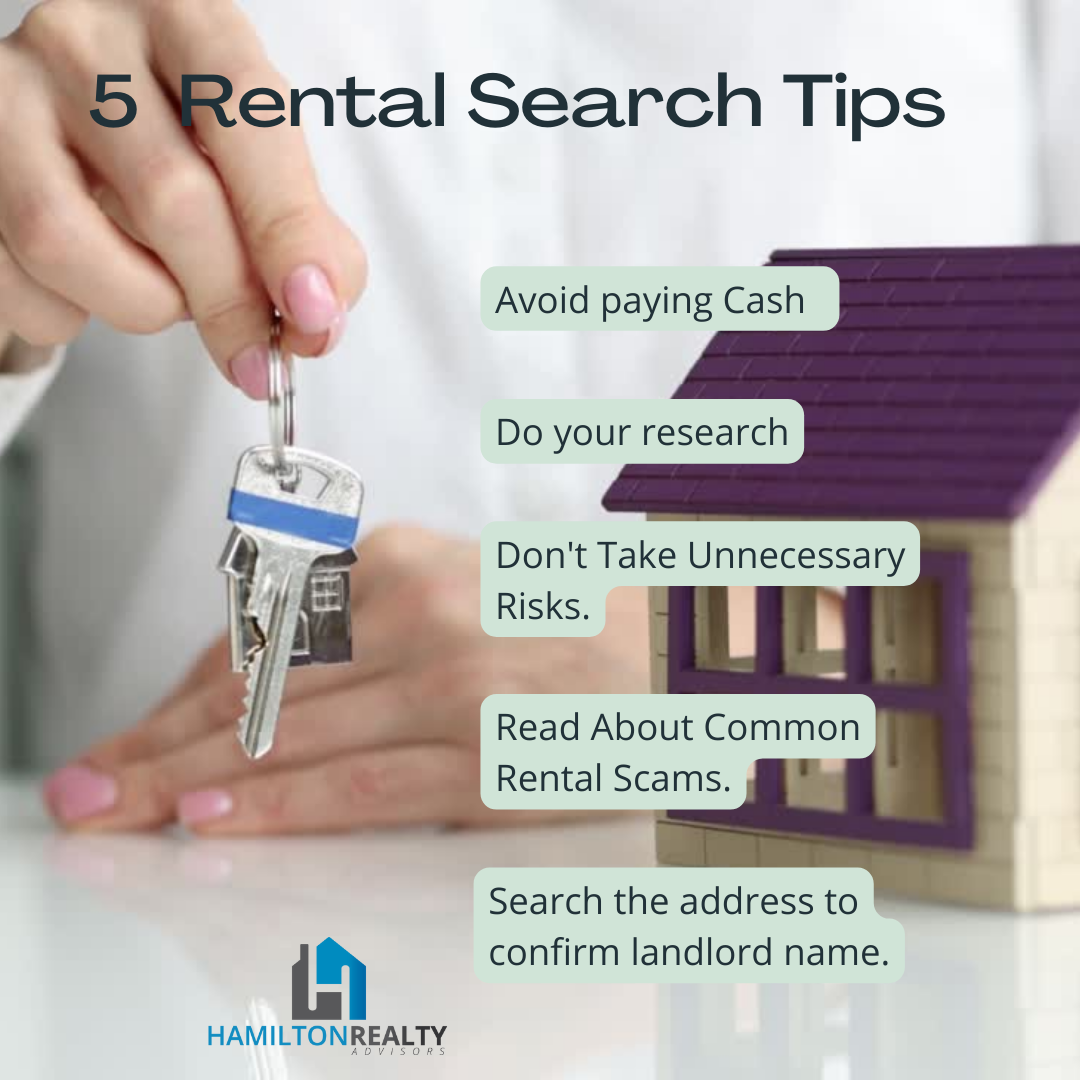 With the high demand for a rental property, condo, and apartment we are seeing an increase in scam listings in the market place. Here are a few quick tips when searching for rental properties online, through Craigslist, or apartment apps.
Tour the property in person: If the landlord or representing agent does not want to meet in person this may be a red flag. Google the address to see if it is affiliated with a management office or real estate firm. If you are not able to view the property in person this is where you want to hire a real estate agent to be your representative and confirm the legitimacy of the property and property owner.
Compare rental price in the area. If the rental property is listed substantially lower this is usually an indication that there may be a problem with the listing or rental.
When you are provided with a lease, compare the name on the lease to the name indicated as the owner, if the property is not professionally management the names should match. If they do not ask the question- WHY? To locate the owner of a property CLICK HERE to search the public records for leon county.
Collecting Funds in Cash, Wire Transfers, or Gift Cards- If the landlord or owner insist on cash, wire transfer, or gift cards before you have seen the property in person or to secure the property this is a common method scammers use to obtain funds.
ASK QUESTIONS: Over all Do you research on the property and the neighborhood. Do not hesitate to ask questions
Have additional questions? Looking for real estate advice. Connect with us today!
Contact Form
We would love to hear from you! Please fill out this form and we will get in touch with you shortly.