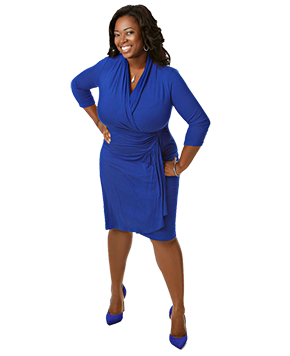 My passion for real estate translates to my passion to help you find the right property for you. Contact Your Realtor To Know to help you with all of your Residential, Commercial, and Investment needs. Whether you are relocating or finding the right size home for you, my team is here to walk you through the process.
Thank you for entrusting me with all of your real estate needs.

************
Tiffany is the constant professional. She has been a licensed real estate agent since 2003. Although, Tiffany uses the latest technology and real estate tools to provide her customer with a professional experience, her focus is a personal connection with her buyers, sellers, and investors. Tiffany specializes in Residential and Commercial real estate sales and leases. She has helped over 300 families with homeownership in the Tallahassee area and is a Broker of one of the top real estate firms in Tallahassee.
Tiffany takes the same principals and personal service and instills these qualities in the training of her team of 10 real estate agents and staff who combined have been the Pro-Active Real Estate advisors for over 500 home owner and renters in the tallahassee and the surrounding counties.
Tiffany, a native of Miami, Florida, is a graduate of Florida A&M University (FAMU) with a degree in Business Administration and Marketing. She is a Class 30 graduate of Leadership Tallahassee; a diverse network of emerging and experienced leaders committed to improving the community.

She was nominated for the Network of Young Professionals Golden A.C.E. Awards 2012-2015. And, her company, Hamilton Realty Advisors, has had the honor of being nominated for the CCYS Tally Awards 2014-2018 and the Greater Tallahassee Chamber of Commerce's Small Business Start Up at the 2015 Chamber Awards. Tiffany is a past Programs Chair for the Council of Neighborhood Associations (CONA), an active participant with several social groups, and an avid photographer.

Her knowledge and time go well beyond practicing real estate. Tiffany is the Vice President of the Tallahassee Chapter for the National Association of Residential Property Managers and the District 8 Representative for Capital Area Young Professionals Network.

Tiffany received the Leadership Award with the Tallahassee Board of Realtors (TBR) for taking on the responsibility of a Board of Director 2013-2016, holding officer positions 2014-2016, and serving as Committee Chair of the following: Equal Opportunity and Diversity Committee Chair 2010-2015, Broker Outreach Chair 2014-2015, Grievance Committee, Professional Development Committee 2012-2016, and Safety Committee Co-Chair 2015-2016. She is also a graduate of the TBR Leadership Academy.

Tiffany has served the Tallahassee Board of Realtors as the Equal Opportunity Committee Chair with a focus to promote an understanding of equal opportunity and fair housing laws. She was an advocate and held the position for 3 consecutive terms before being asked to be a Board of Director as Secretary. Tiffany services on the Grievance Committee; the committee receives ethics complaints and arbitration requests to determine if a Professional Standards hearing is to be warranted has been an effort and continuing to move her profession forward. The committee has a three-year term and she has been asked to serve for 6 years. Demanding top professionalism and accountability is not just a standard set within her own company but with her colleagues as well. These professional standards extends beyond ethics and training but also giving back to the community.
She has established a criteria within her office environment that any agent or employee with their agency has to have a dedicated or support a local charity by giving at a minimum – their time. She has often said that Leadership is not the personal who gets the attention or is always in the forefront but the example by which people follow.