What You Need to Know About Moving to Tallahassee
When you're moving — or considering moving — to a new city, there's a lot to research. Aside from finding your ideal home in the area, you'll want to know a bit about the local character, taxes, the housing market, and more. As the capital of the Sunshine State, Tallahassee is home to nearly 200,000 people and was given the All-America City award by the National Civic Foundation in 2015 and 1999. To get you acquainted with your new award-winning city, we've done the research and compiled what you need to know about beautiful Tallahassee, from its universities to its natural wonders. Let's get started.
1.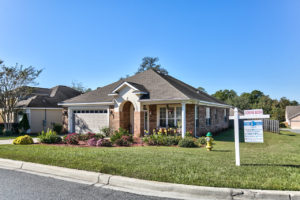 The Housing Market is Hot
Recently, Tallahassee has seen a shortage of houses on the market, driving prices up — good news for sellers. Another huge factor impacting your home's value is its location within the city, where even a few blocks can make a difference. Homes on the northern and eastern sides of Tallahassee, for example, tend to have higher than average prices, while housing near Florida State University, with a younger crowd and more rentals, tends to be cheaper.
It's Biologically (and Historically) Beautiful
The Panhandle region of Florida is one of the most biologically diverse areas in the country. Its rivers are a year-round home to docile Florida manatees, and there are 372 species of birds filling the skies. Beyond the local fauna, there are nearly 80 miles of gorgeous Native American trails-turned-canopy roads. Open for scenic drives, these canopy roads are densely cloaked with mossy oak, hickory, and pine branches. If you're looking for another look into the past, the area between Tallahassee and Thomasville, GA, holds 71 plantations — deemed the largest remaining collection of antebellum plantations.
It's Home to Two Renowned Universities
Tallahassee is wonderful, historic city for residents of all ages, but it's also a college town — and a large one at that, with more than 70,000 students walking its streets. Florida State University is the state's oldest continuous site of higher education and one of the nation's most renowned research universities, offering 351 degree programs. But that's not the only major university Tallahassee is known for. The city is also home to Florida A&M University, one of the country's largest historically black colleges — and the nation's only historically black public university.
It Held Christmas History
Nearly 500 years ago, before the U.S. was founded, explorer Hernando de Soto and the 12 priests that joined his expedition likely held the first Christmas celebration on U.S. soil. De Soto's winter encampment was in what is now the Meyers Park neighborhood, but back then was in the middle of an Apalachee village. Given clashes between the explorers and the local tribe, it's doubtful it was a festive, peaceful celebration, but a significant one nonetheless.
Now that you know more about Tallahassee, Tiffany Hamilton can help you pinpoint your perfect neighborhood and navigate the booming housing market to find your new home fast. Happy hunting!