1339 Avondale Way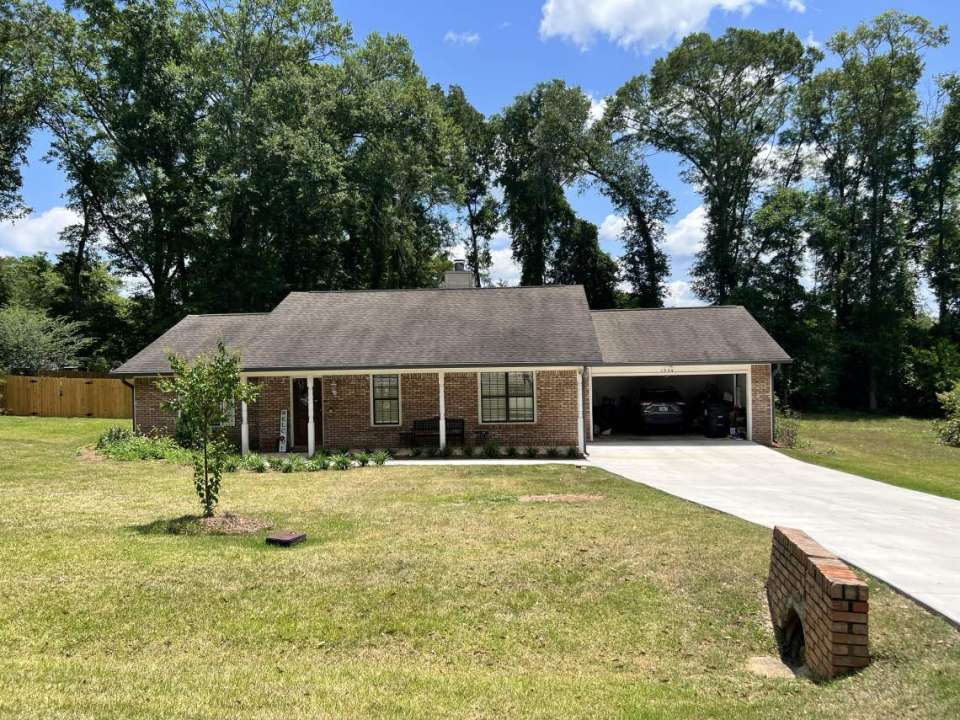 Coming Soon
Coming Soon 1339 Avondale Way: A Charming Single Family Home in Tallahassee, FL
Property Overview
1339 Avondale Way is a single-family home with a unique charm that sets it apart from the rest. Built in 1989, this home has stood the test of time, offering a solid foundation for its next owners. With 1,823 square feet of living space, there's ample room to make it your own.
Bedrooms and Bathrooms
This property boasts 3 spacious bedrooms and 2 well-appointed bathrooms. The master suite is a true oasis, offering privacy and comfort for a restful night's sleep. The additional two bedrooms are perfect for family members or guests, and the second bathroom ensures everyone's convenience.
Features and Amenities
Beyond the basics, 1339 Avondale Way has much to offer. The property is designed with both aesthetics and functionality in mind, and you'll find it to be an excellent choice for comfortable living.
Spacious Living Areas: The 1,823 square feet of space are well-distributed, with an open concept that makes it easy to entertain or spend quality time with family. The living area is inviting, with ample natural light and room for your favorite furniture pieces.
Kitchen and Dining: The kitchen is a chef's dream with modern appliances, ample counter space, and a cozy dining area perfect for family meals and gatherings.
Outdoor Space: 1339 Avondale Way also features a lovely outdoor space that includes a well-maintained yard and patio area. This is ideal for enjoying the Florida sunshine, gardening, or entertaining friends and family.
Location: The property's location in Tallahassee, FL, is a definite plus. You'll have convenient access to shopping, dining, schools, and other essential amenities, making it a desirable place to call home.
Why Choose 1339 Avondale Way?
Character and Charm: Built in 1989, this home has character and unique features that set it apart from newer constructions.
Spacious Layout: With 3 bedrooms and 2 bathrooms, it's perfect for families or those who desire extra space.
Modern Amenities: The property has been well-maintained, offering a comfortable and modern living experience.
Convenient Location: Enjoy all that Tallahassee has to offer with nearby amenities and attractions, including schools, shopping, and parks.
If you're in the market for a charming single-family home in Tallahassee, 1339 Avondale Way is a property worth considering. Its combination of character, space, and modern amenities makes it a unique and inviting option for potential homeowners. Don't miss the opportunity to make this wonderful property your own.
For more information or to schedule a viewing, contact your HRA Advisor who can provide you with additional details and guide you through the home buying process.
To view more listings CLICK HERE
Property Details
Price: $365,000
Address: 1339 Avondale Way , TALLAHASSEE FL 32317
City: Tallahassee
State: FL
Zip: 32317
MLS#: 574

Beds: 3
Baths: 2
Square Feet: 1,823
Garage: n/a
Year Built: 1989
Status: Coming Soon
Contact Us About This Property