Did you just buy a new home? Will you be occupying your new residence?
If your answer is YES to the questions above here are few tips to help you file your Homestead Exemption on time.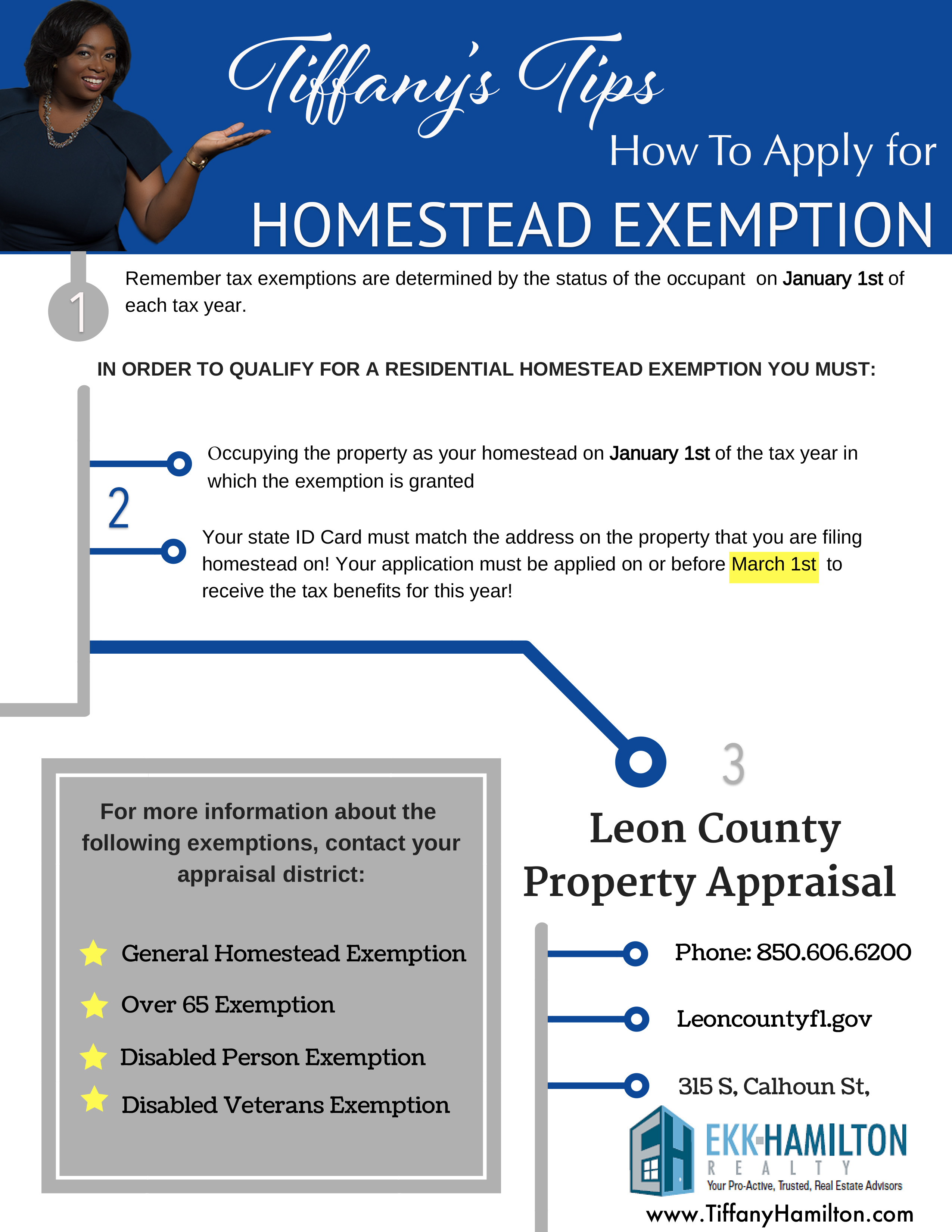 For more information visit Leon County Property Appraisers www.LeonPa.org or Click Here
Contact a Hamilton Realty Advisor today with any additional questions!